Are you a fan of brunette models? Do you like submissive escorts?
Well, busty Alana is one of the prettiest exotic models around; she leads with the best client reviews. She has long dark hair that goes well with her sharp gorgeous eyes and long neck. She is very experienced and offers nothing but memorable moments to her clients. If you have a soft spot or secret fantasy for tall, exotic babes, she is the real deal!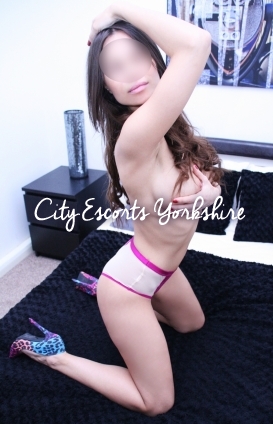 At 25 years old, this 5/4 tall Latvian damsel is quite a dish. Her mere presence is enough to grab all your attention; she is the kind of women that can make a man's heart dance with mere eye contact. When you take a look at Alana's profile you will notice that she has flawless skin, long hair, the perfect set of sharp eyes, 32DD firm boobs and a perfect figure. She is the replica of a perfect brunette angel. Regardless of her client's' fetish and hedonic thoughts, Alana is able to satisfy them.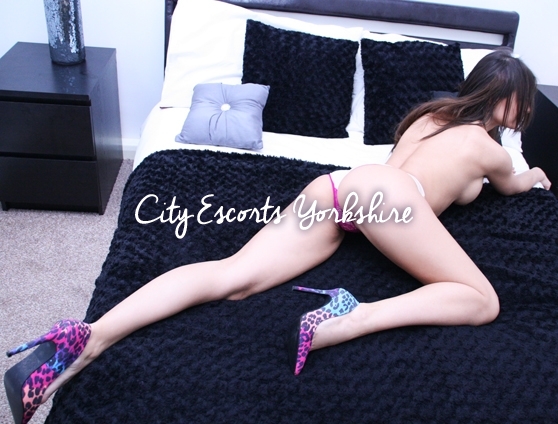 What types of date are you interested in inviting Alana to? Be it a formal party, a picnic, a dinner date, a road trip, an indoors date or even to a party; she is always up for the idea. She can dress perfectly for any moment, in a way that's decent but also sexy; she knows how to balance between formal, and also revealing a few assets here and there that Mother Nature granted her. She is the perfect company for any guy looking for an adventurous encounter.
Leeds City Escorts is very picky with the type of girls they choose to represent them. On that note, you can rest assured that Alana is very smart, sophisticated, educated, classy and above all intellectual. She will never disappoint you when hired for any business parties and meet ups. Alana is able to sustain an intelligent discussion either in front of your friends, or when you're just the two of you on a date. Needless to say, men get attracted to women who are intelligent and capable of engaging intellectually. With a lady like this Latvian beauty, she's at home in a corporate party as she would be in a home party where you're just the two of you.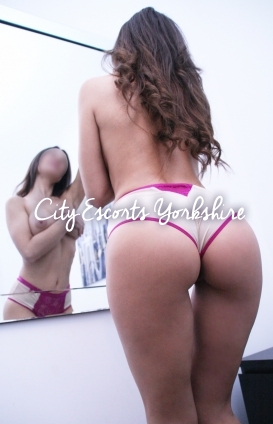 Before you assume that 32DD bombshell is all about brains and class, think again; she has a wild, naughty side to her that will interest you. She is an expert when it comes to using toys, lap dancing, she loves being spanked at the heat of the moment, and well, she also loves dressing up. Even couples or a duo looking for a confident lady to engage in a crazy threesome will find Alana very agreeable. Not to forget that she is also a gifted, expert massager who's also willing to come over to your hotel room or home. She's just a phone call away!