At Leeds City Escorts, we have women who understand the escort craft. Open minded 34DD Rosie is our one of the most desirable babes. If you're looking for an invaluable experience, Rosie delivers it in more than one way.
Blonde Rosie is the addictive, sensual and alluring blonde that catches the eye of everyone perusing through our gallery. Who wouldn't envy you if you walked in to a formal event with a towering blonde graciously strutting beside you? Her figure will fit in to a size 10 halter neck, dinner dress, and whatever type of dress you'd like her to wear. You will make a statement your fellow invites will never forget.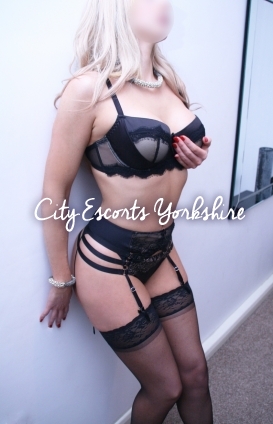 Sheffield based busty Rosie isn't your typical college girl with unending demands. If anything, she wants you to make your demands and she'll enjoy herself as she delivers them to you. She is packed with the fresh and energetic nature of blonde girls. You can throw any fetish at her and she'll deliver it. She understands the importance of adjusting. The end goal is to please you. The questions of being dominated or dominating lie solely with you. It's all about you.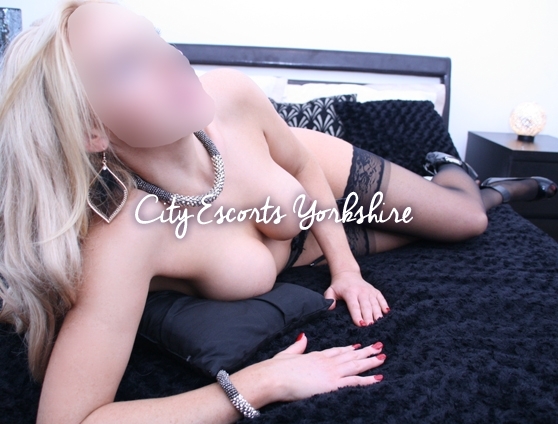 The secret with having excellent companionship is kicking off in style. Whether you like having dirty talk spilled in to your ear or would rather just sit across from a woman and watch her body language as she strikes up conversation, Rosie is skilled. She knows how to pick up hints or lay her own. What you get is a conversation that is balanced and proves that a woman can have both beauty and brains.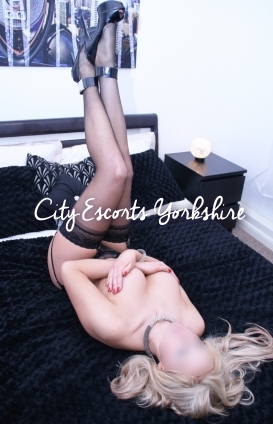 Should you go a little further than just conversation, she is available to perform a OWO at discretion, GFE, PSE, A-Z, Striptease, uniforms, spanking, submissive and meet couples. The point with seeking professionals is to have professional results. Rosie won't disappoint on that. She already has impeccable reviews from clients who are still reeling from what she offered to them.
If you live around Sheffield, Rotherham, Halifax or Doncaster, she can come to you in a matter of minutes for only £150-170 per hour. It is highly likely that you'll need to keep her all night...